From Pérouges to Bugey, near Lyon, guided or commented tours, to discover the short and long history of the place, in good company.
From Pérouges to Bugey, this stretch of the Ain to the east of Lyon has many guided or commented tours. Starting with the guided tour of the medieval town of Pérouges. But also visits to historical and cultural places: abbey, castles, churches, museums of all kinds… Or even pretty confidential villages with their history: winegrower, urban, ancestral... Heritage lovers will be delighted. Follow the leader !
Guided tours in Pérouges: a must
Unique Most Beautiful Village of France of Ain, Pérouges is a jewel to explore in guided tours. The Pérouges Bugey tourist office offers different formulas for all tastes.
Historical tour
In 1 hour, historical guided tours cover the essentials. History, short stories and architecture.
Family theater visit
The Lady or the Sieur de Pérouges tell you about their life in the 15th century in the medieval city. A piece of cake at the end of the visit.
Nocturnal and unusual visits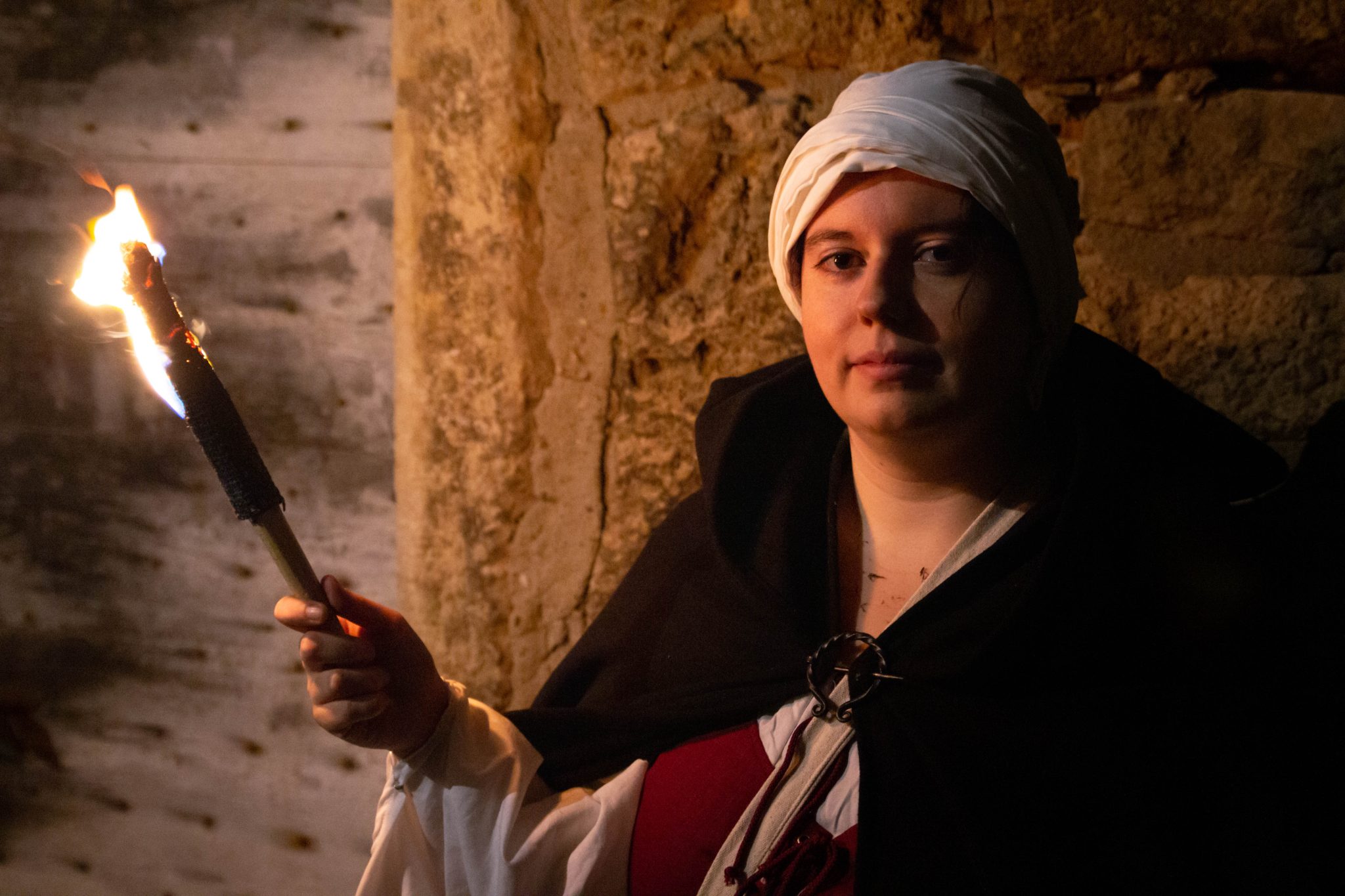 In October, during All Saints' Day, the women of the Middle Ages tell you about their daily life. During the summer, historical intrigues and murder parties disrupt the tranquility of the village...
Guided tours of pretty villages and other nuggets
The tourist office also invites you to explore the stories of its pretty villages. More confidential than Pérouges, these are pearls that are revealed in guided tours. Also castles, churches and hidden treasures are to be discovered with our lecturer guides. Exclusive visits and games by Pérouges Bugey Tourisme, from April to October.
Wine-growing villages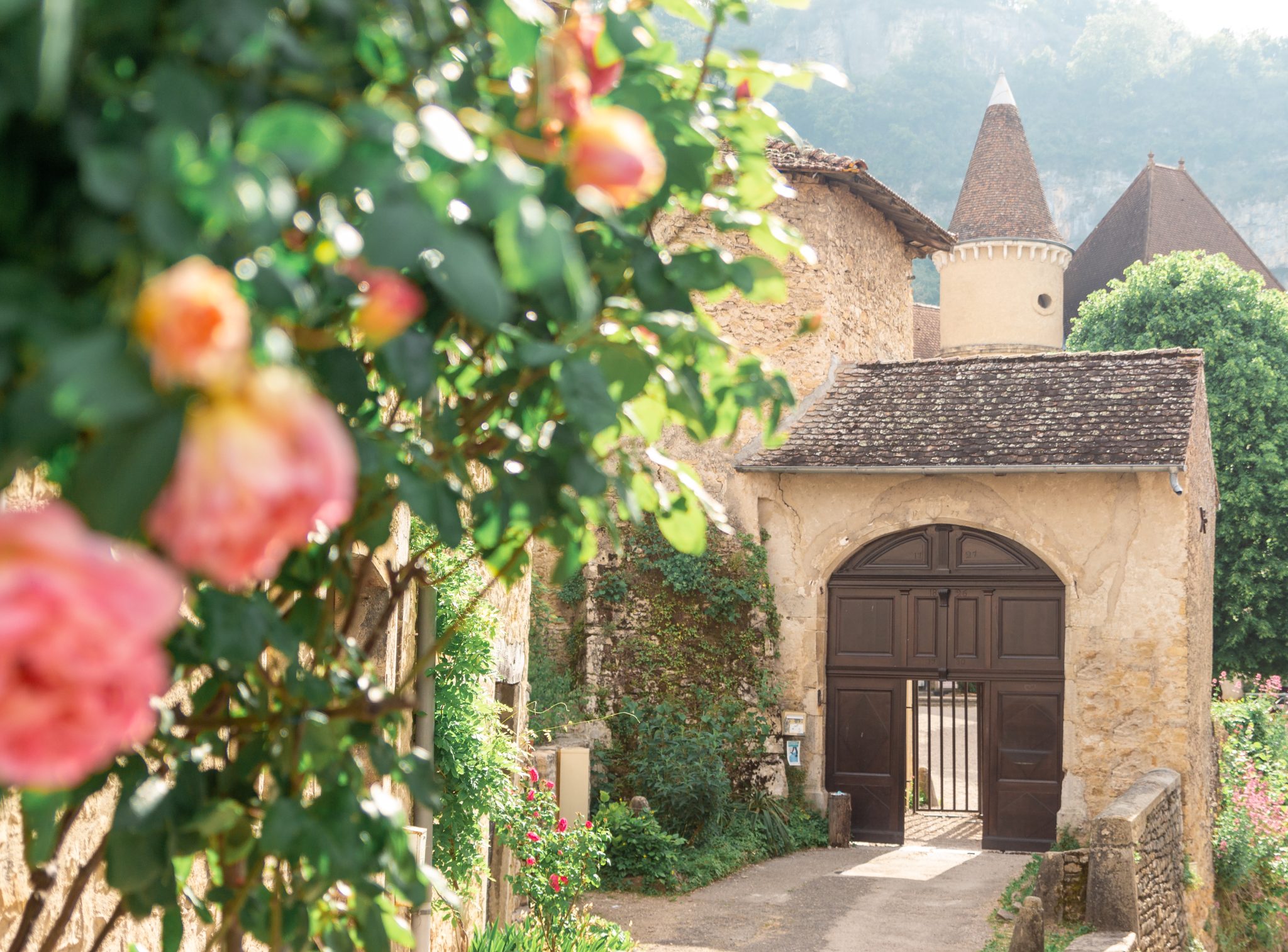 St-Sorlin-en-Bugey offers its half-timbered houses and its historic wine culture to curious visitors. You can even hear its story from the mouth of Benoitte, an inhabitant of the place in the Age of Light.
If you are interested in wine, it is in Vaux-en-Bugey that you will have to go and play. Play, yes. A survey through the village and vineyard leads you to a tasting of Bugey wines.
Hidden nuggets
In the hollow of the Romanesque church, of St-Maurice-de-Gourdans, cousin of the abbey of Ainay, the murals are a feast for the eyes.
In St-Vulbas, our guides reveal the unexpected wonders of this modern village. Thousand-year-old chapel, arboretum and flowerbeds are waiting for you.
Blyes and its priory count the dark hours for you at the end of October.
The beautiful castles
The superb castle of Chazey-sur-Ain opens its doors during the summer, on exceptional dates, in addition to the European Heritage Days.
The wall frescoes of the Château de Montferrand in Lagnieu immerse you in the festivities of a royal wedding!
A beautiful heritage that can also be visited