Leaflets, gifts, souvenirs, local production and creations from the tourist office… Everything can be purchased and ordered online at the Pérouges Bugey Tourisme shop.
Perouges Bugey Tourism is happy to welcome you to its Online Store. Accessible from your mobile, 7/7, order what makes you happy from your sofa. Gifts, remembrances, visit leaflet ou booklets-games for kids and family... Book and pay online, securely! Home delivery or pick up at the tourist office, the choice is yours. A 100% pleasure, 100% serenity, 100% Pérouges-Bugey solution!
Souvenirs & gifts
You spotted a memory office shop during your visit but did not have time to buy it?
Do you want to spoil your loved ones with souvenir presents stamped Pérouges or Bugey? Over here the online shopping !
The pretty magnets of Pérouges and Bugey
Local manufacturing, original creations from the tourist office and collaboration with independent illustrators. All styles, all sizes and all shapes magnets to adorn your fridge!
DID YOU KNOW ?
Our magnetic bookmark is inspired by the beautiful rose of Pérouges. A variety of rose created exclusively for the village and planted in several places in the city.
Fabric keepsakes, made to last
To win a souvenir sustainable and responsible of your stay between Pérouges and Bugey. Opt for the fabric bag, always practical for bringing back remembrances. For athletes, the Bugey choker will be useful for your hikes, bike rides…
Collectible stamps from Pérouges
A set of 4 collector stamps de Pérouges, published in 2019 by La Poste. Perfect for sending a postcard from the medieval city!
Games and surveys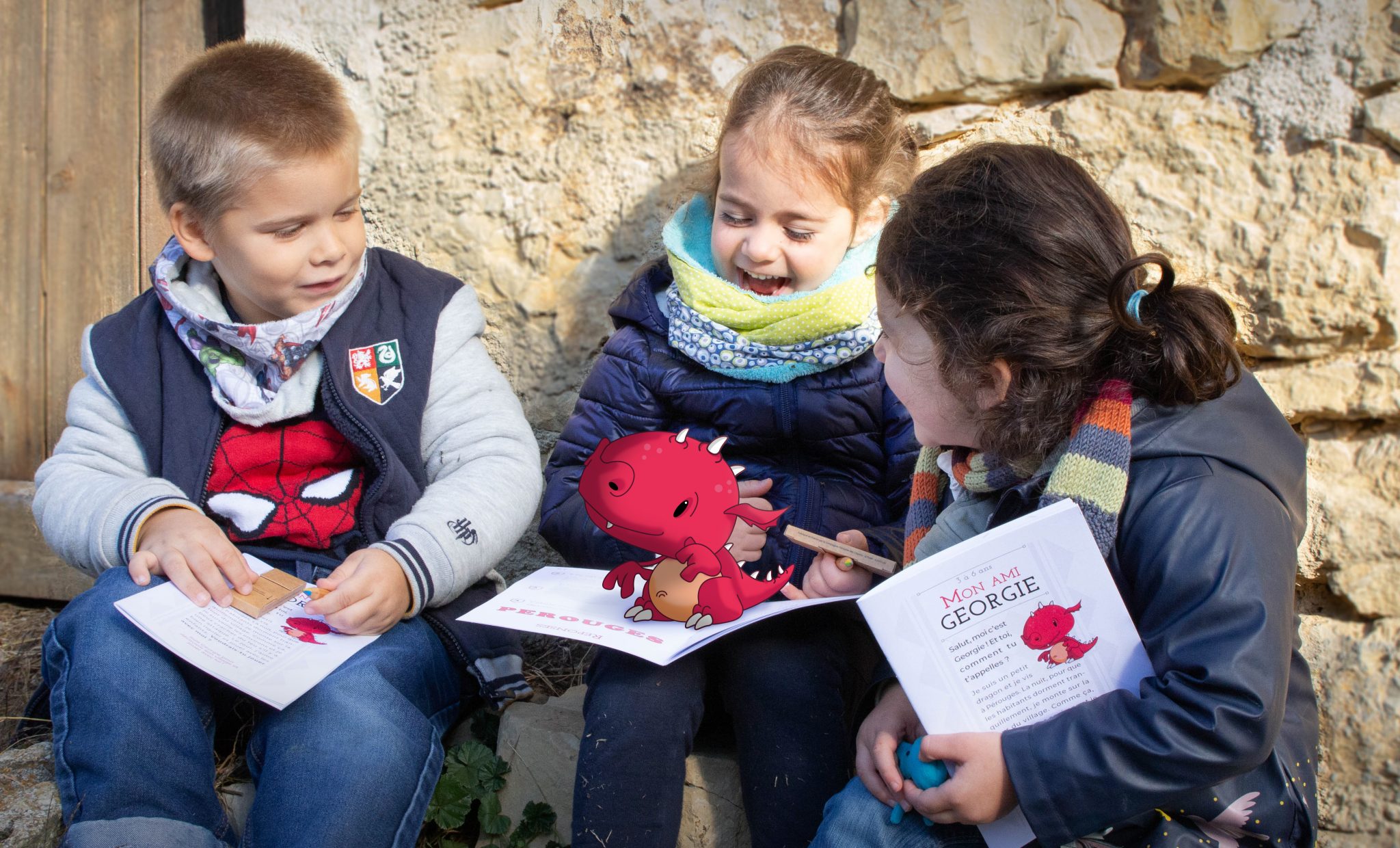 To visit Perouges, treat yourself to the notebooks of fun games and investigations to have a good time with family or friends.
A book and pay online, with home delivery or pick up, for a peaceful visit.
Child & family game booklets
(Re)discover Pérouges with children in a fun way with notebooks and playbooks from the tourist office, to buy on the online store.
Code Pérouges: a family investigation
An efamily quest (up to 4-5 people) to find the stolen ingredients for the Pérouges galette recipe. A fun course and a recipe to try at home
The investigation kit: outdoor adventure game (from 12 years old)
Un outdoor adventure game from the narrow streets of the medieval village of Pérouges. Between digital puzzles and playbook, an escape game of another kind is offered to you.
Books, guides & brochures

The i'sunavoidable from any tourist office shop.

Tourist guides and brochures, to be ordered all year round for prepare your arrival in Pérouges and Ain.
The Pérouges tour brochure
A tour guide containing the city ​​map medieval and commentary on history and architecture of the village.
"History of Pérouges" by M. Rudigoz-Lassère
The Ain Backpacker's Guide
READ MORE
A history of Pérouges which reads like a novel ! A story of the old city whose reputation goes far beyond the Bresse, by a novelist and historian specializing in the village.

Le Ain Backpacker's Guide was published for the very first time in 2021, 48 years after the creation of the tourist guide in 1973!
Cure-Bourse, a place steeped in history
A funny name, which arouses curiosity. Let yourself be told the story of this corner of the countryside, which has now become: the plain of the Ain.